How to Find a Family Photographer in Melbourne - A Comprehensive Guide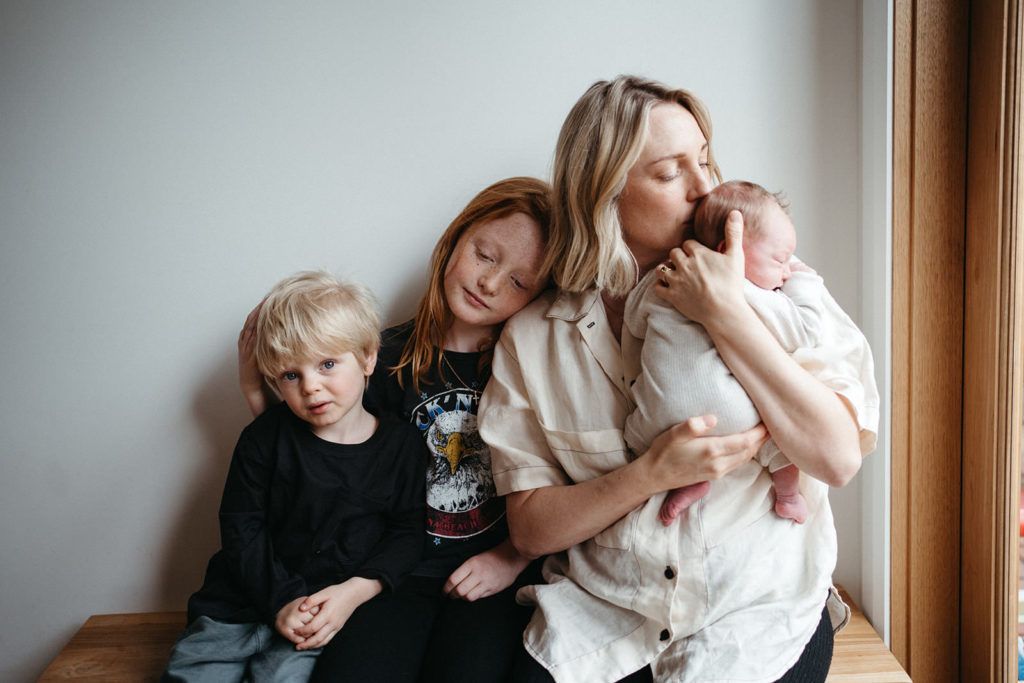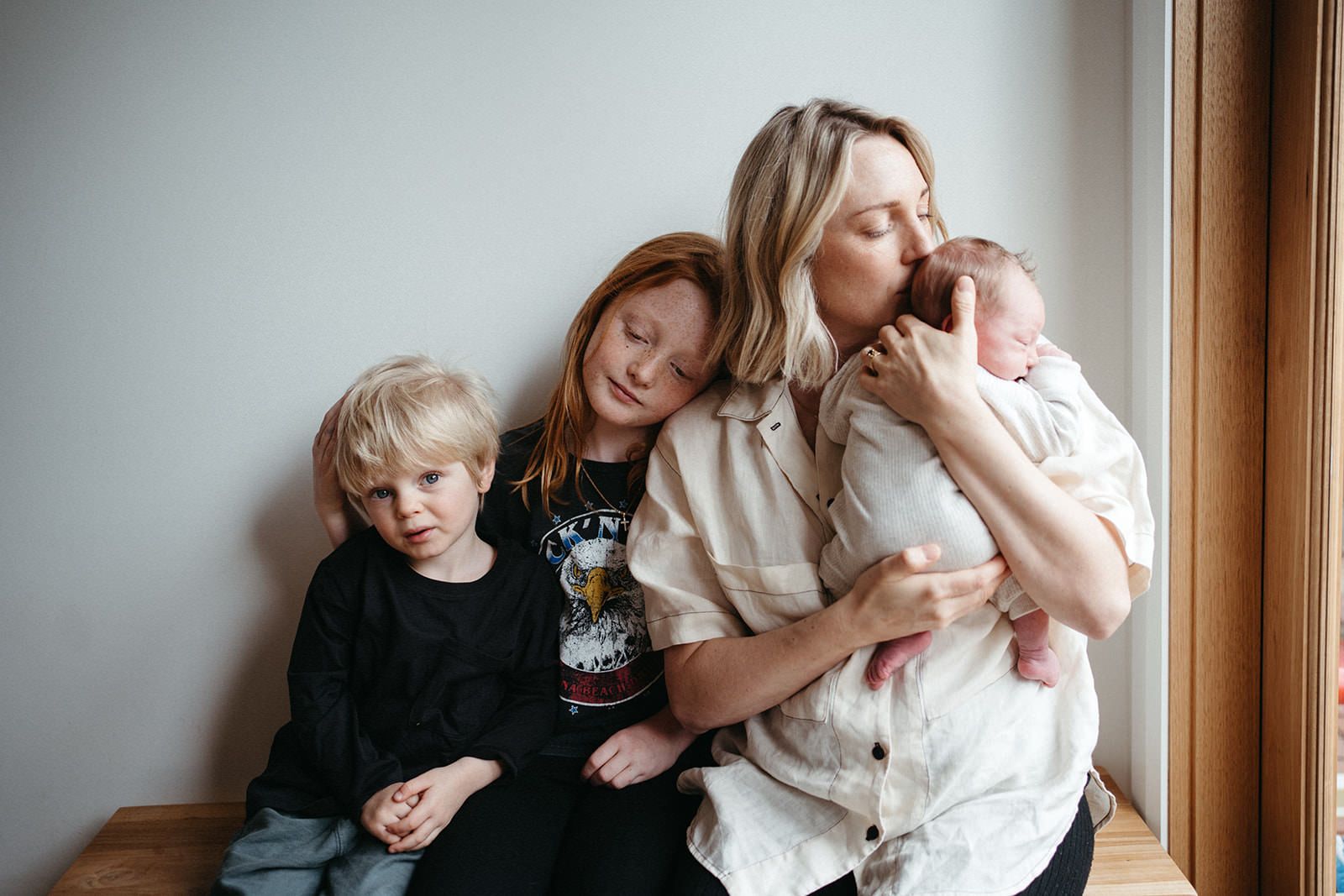 Are you on the hunt for a talented family photographer in Melbourne? With the hashtag #familyphotographer flooding your search results, it's no wonder you might feel overwhelmed. The abundance of styles and options can make it challenging to even know where to start. This guide will help you navigate through the process of finding the right family photographer to document your family.
Style, Price, and Location - Factors to Consider
When selecting a family photographer, there are a few crucial factors to keep in mind. First and foremost, you'll want to determine the style that resonates with you. Are you inclined towards minimalist studio shoots, documentary-style captures, or perhaps outdoor sessions in picturesque locations or a combination of the above? Understanding your preferred style will narrow down your search significantly.
It's essential to consider your budget. Good photographers don't come cheap - you really do get what you pay for. Some photographers offer flexible pricing models, allowing you to start with a lower entry point and choose your images later. Others offer fixed packages or a set number of images with the option to spend more. Alternatively - and this is what I find particularly in the Australian market and what I offer: you may prefer a single fee, all-inclusive session price to avoid any financial surprises or emotional decision-making that forces you into spending more than you'd originally intended. Ask if a payment plan is available. Remember that this is an investment in documenting your lives, images that will be on the walls forever and passed down to grandchildren. Understand value and put the effort into finding someone who can deliver on that for you.
Consider whether you want prints, digital files, or the freedom to choose. It's worth checking if the photographer offers printing services or if you would prefer to handle printing and album making yourself.
Location is important. Is the photographer conveniently located near you, or will you need to pay for travel? Assess how far you're willing to travel, ask the photographer about options and locations for your photos.
Length of Photo Sessions
Deciding between a full session or a mini session. If you're looking for specific themed photos, such as a Christmas portrait for grandparents, a mini session may be suitable - these are often only offered at certain times of year and places tend to be given to past clients first, so if you're willing to wait and have a shorter less tailored experience, this might be for you. I typically offer mini sessions prior to Christmas and first dibs always go to those on my mailing list (which you can join here!). However, if you aim to create a gallery wall or display images in your home, opting for beautiful portraits and family groups and a documentation of this stage of life or you just feel like time is important to help your kids ease in to being themselves, a full session may be a better option.
My full family sessions run for one hour - I've found that this is my sweet spot for enough time for lots of variety and to really settle in but not so long for little kids (and reluctant partners) to get over being there. A photoshoot should be an enjoyable family activity and not a painful afternoon. Often newborn sessions will run longer or with flexible timing to factor in times for feeding/changing) or you might even be after a longer documentary style session that goes for 4 or even 8 hours in your home where time is less of an issue.
Prioritise Your Kids' Comfort and the Season
Happy and comfortable kids make for better photos and consequently happier adults. Consider what type of session would suit your children's needs at their current stage. If they thrive in a familiar environment, a session in your own home may be ideal. On the other hand, if they love an adventure, an outdoor session might be the perfect fit.
Keep in mind the season when scheduling your session. If you're wanting summery images for your walls, plan accordingly. However, if you don't mind embracing the coziness of winter, there's an opportunity for moments wrapped in winter knits or sitting around a fire, with marshmallows and your gumboots on. Here's one of my extended family sessions on a rainy, wintery day as an example. Often photographers prefer to do sessions at the beginning or ends of the day when the sun is low as this light is more flattering to work in and more flexible - in the cooler months sunset is MUCH earlier which can make for a less late night for your kids (we're talking 4pm instead of 8.30pm).
Versatility and Adaptability - Photographer's Style and Approach
When choosing a family photographer, you should consider whether you want someone who photographs people in a specific style at the same kind of location (such as a studio - but even some 'natural light' photographers do this) or one who adapts to different people, places, and times of the day. Consider your preferences and whether you want a photographer who can tailor the shoot to your unique family and home environment or if you want to know exactly what you're getting. If a photographer can work in a variety of lighting conditions and spaces - that gets a big tick for me when I'm looking as it shows me that they understand light and how to use it.
Additional Services
Some photographers offer wardrobe and makeup services as part of their packages. If these additional services align with your needs, it's worth exploring photographers who provide them. But if you're wanting images that feel authentic to who you are or don't like to dress up, a photographer can always offer guidance to work with what you've got and you might just end up feeling a bit more like yourselves.
Timeless images
Consider the timelessness of the photographer's style. Do their images follow current Instagram trends, or do they possess a timeless quality? Determine whether you prioritise a timeless aesthetic or you want to just roll with a current trend.
Strategies to Find the Best Family Photographers in Melbourne
When you're on your search for a family photographer, leverage the power of recommendations. Reach out to your friends and enquire about their experiences with photographers in Melbourne. Ask about what they liked and disliked, find out the photographers they've used and if they'd use them again. Personal referrals can be invaluable in finding a reliable and talented photographer.
To gain further insight into a photographer's style and consistency, explore Instagram pages and websites. These platforms will showcase work across time. Do be aware that Instagram feeds tend to showcase highlight reels, it's beneficial to dig deeper by finding full sessions on photographers' websites and blogs and its totally ok to request to see complete sessions.
Additionally, read reviews on Google, Facebook, and testimonials featured on photographers' websites. Pay attention to what people mention in their reviews. Are talking about the quality of the images? Are they highlighting the photographer's ability to create a comfortable and enjoyable experience? Genuine reviews provide valuable insights into photographers' strengths and can help you make an informed decision.
Lastly, consider whether photographers have repeat clients. If someone you know has booked the same photographer multiple times, it's a positive indication of their satisfaction with the services provided. Repeat clients signify a high level of trust and customer satisfaction. This is one my favourite measures to understanding that I'm providing a good service for my families - they book again.
Embrace Your Unique Vision
Remember, you don't have to conform to others' preferences when it comes to selecting a family photographer. While recommendations are valuable, it's essential to stay true to your own style and preferences. Don't feel obligated to opt for a certain type of session just because it's popular. Explore different options and be open to embracing your unique vision.
Conclusion
Finding the perfect family photographer in Melbourne doesn't have to be overwhelming. By considering factors such as style, pricing, location, and your children's needs, you can narrow down your options. Seek recommendations from friends, explore photographers' portfolios, and read genuine reviews to make an informed decision. Ultimately, embrace your own vision and preferences - find someone you can trust - capturing your family's precious moments should be a personalised and enjoyable experience not a stressful one.
If you'd like to discover more about what I offer my Melbourne families, you can find out more here. I'd love to photograph your family!