Joy filled, unobtrusive wedding photos for down to earth couples.
Melbourne wedding Photographer
Hey, I'm Bec, a Melbourne based wedding photographer with over 11 years of experience and I believe you can still have amazing wedding photos without the photography overtaking your day. I'm not an intense romantic (maybe you're not either?!) but I really believe strongly in celebrating marriage and each other. Authentic moments are more important than fabricated ones. I'm great at making people feel comfortable, I am not intrusive but I do promise to be present – this allows the real stuff to unfold.
It's important to choose a photographer who is the right fit for your wedding. Please be in touch if my style resonates with you. I chat with all my couples before booking to ensure I'm what you're looking for.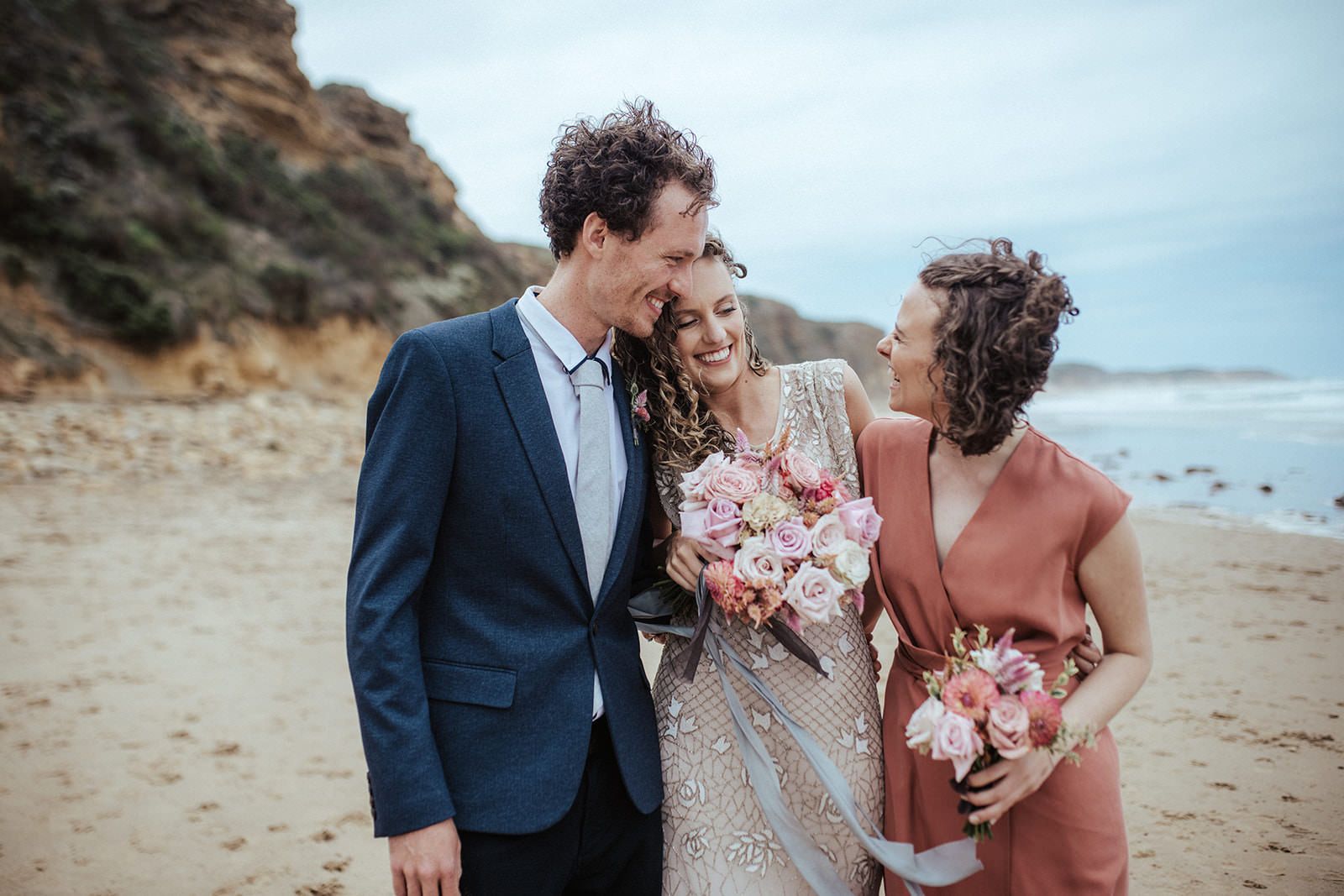 I'm available for your date! We then have a no obligation chat via Zoom so I can meet you and hear all about your plans. I also talk you through my approach and can answer any of your questions.
After our meeting, you'll get access to a super simple web portal where you can pick your package, access any paperwork and keep me updated with details as you work things out in your planning. I'll be in touch at various stages in the lead up to your wedding day
"Our wedding photos bring us so much joy! They capture every nuanced glance and handmade detail. They are beyond anything we could have hoped for! We were hesitant to hire a professional wedding photographer as we wanted the day to be as natural as possible. Bec was totally unobtrusive yet beautifully captured every detail in every moment. She enhanced our day! Our photos are one of the most precious things we own. We cannot thank Bec enough!"
Wedding Photography Packages
8 hours is full day coverage and will document your entire day from those getting ready photos, ceremony, portraits and all the way through to that reception fun!
600+ Images
Fully Edited, High Res Digital Files
Online Gallery with Slideshow
$250 Print Voucher
5 hours will offer you a shorter day of coverage. This may cover your wedding up until the very start of your reception. An additional hour can be added for $750.
400+ Images
Fully Edited, High Res Digital Files
Online Gallery with Slideshow
$150 Print Voucher
2 hours is perfect for elopements, registry office weddings and small simple weddings.
An additional hour can be added for $750.
100+ Images
Fully Edited, High Res Digital Files
Online Gallery with Slideshow
$100 Print Voucher
"Bec, you captured not only the events of the wedding day but the story of us as a couple, of our families coming together and of our friends celebrating us. You have an eye for detail, an alertness for quick but important moments and and a very emotionally evocative aesthetic... your leadership, gentle approach and relaxed attitude kept us calm, natural in front of the camera and helped us enjoy what can be for some, a stressful day. The day was perfect!"