Capturing Warm Moments in Melbourne's Winter: Outdoor Family Photography
It's the indigenous season of: Waring (Wombat) which runs from April-July. Cool, rainy days follow misty mornings. Waring (wombats) emerge to bask and graze in the sunshine. As winter wraps its chilly arms around us, it's the perfect time to bundle up and create memories with your family. Winter outdoor family photography? Yes! It's an excellent time for an outdoor adventure or a cosy session inside (or a bit of both!).
Embracing Outdoor Winter Magic
Although we don't get snow here in Melbourne. Winter brings something quite unique to family portraits - the light is soft this time of year which offers beautiful tones, there are glorious pastel sunsets and often interesting moody fog - if we happen to be doing your session early in the morning. Imagine cozying up in warm layers, hands intertwined, beanies and scarves, stripy knits and bright happy gumboots.
No Perfection Needed - Your Family is just right!
Genuine smiles, and silly but characteristic moves are welcome and what make your photos special and memorable. So, bundle on your comfiest winter woolies, and let your personalities shine through. The real you is perfect, just the way you are!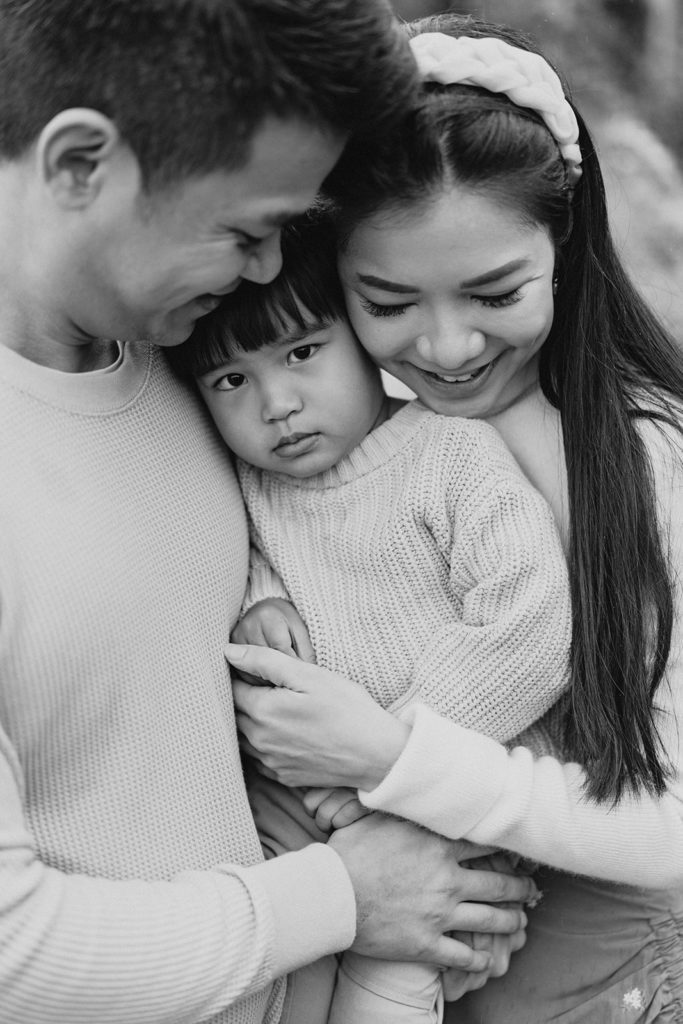 Best Locations for Outdoor Winter Family Photography in Melbourne
Melbourne offers an abundance of locations that come to life during the winter months. A personal favourite of mine are finding pathways through large bare trees where the last of the leaves are just hanging on. Or bushland which retains it's green but feels closer and quieter.
Embracing Melbourne's Variable Weather
Rain can be a concern for anyone booking a session, especially this time of year where it seems more abundant. I have flexible rescheduling policy and if the weather is bad - we will move. Simple. I want you to enjoy your experience as a family and be happy with your images. Melbourne has lots of startlingly brilliant winter days. Don't discredit this time of year!
"As always, you have captured as us all as we are right now, inside and out!"
Quality Time, Real Family Adventure and Actual Fun
The best family photos happen when you're having fun and being yourselves. So, during your session I aim to keep things casual and follow the lead of your kids to help both you to relax and for them to have a great time. We explore, play games, chat, and go on little adventures together. These moments bring out the love and connection in your family and make it a memorable afternoon together of quality time and not just a 'photo shoot'.
Freezing Time Together
See what I did there? (Can I really use this very corny joke when we don't literally freeze in Melbourne?). But really, I can't wait to document this moment in life for you – all those things that make your family unique. Winter is the perfect time to embrace the chill and create unforgettable memories together.
If you're up for a fun and cozy winter outdoor family photography session, I'd love to hear from you! Let's plan a photo adventure amidst Melbourne's beautiful chilly gift of this season.